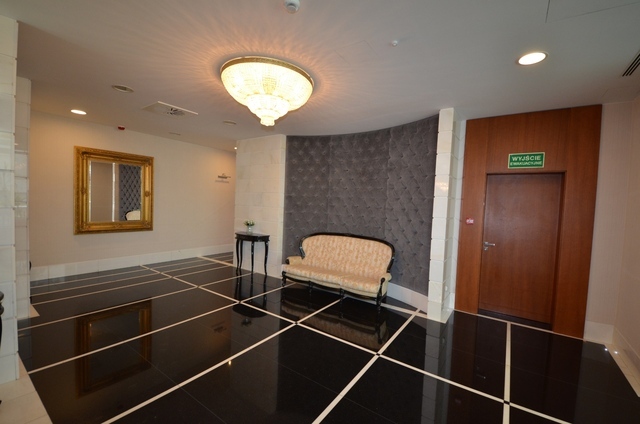 Villa Karolina – Luxury Warsaw apartment building
Villa Carolina is a modern apartment building with a higher standard, with its own swimming pool, a fitness room, a representative reception and security around the clock. Located in a brilliant place for people professionally connected with the business center of Warsaw.
Walking distance including Rondo One, Subway Daszyńskiego, Atrium, Palace of Culture, Intercontinental, Golden Terraces, Hilton Hotel, several restaurants, café-bar, pubs. Building an exceptionally elegant architecture, opened in 2011.
The facade of glass and sandstone, large wooden windows and impressive lobby, marble, glass and steel staircases. At -1 floor, 15m swimming pool and fitness center exclusively for residents! Standard meets the expectations of the most demanding.
Name: Villa Karolina
Localisation: ul. Sienna 83
Implementation: 2009-2010
Investor: SBM Starówka
#properties poland, #relocation to warsaw, #villa karolina, #warsaw properties, #renting poland