About us
You can always count on your real estate agent
Only current real estate offers for sale and rent
Two locations – we operate in Warsaw and Krakow
Specialization in high-standard and premium real estate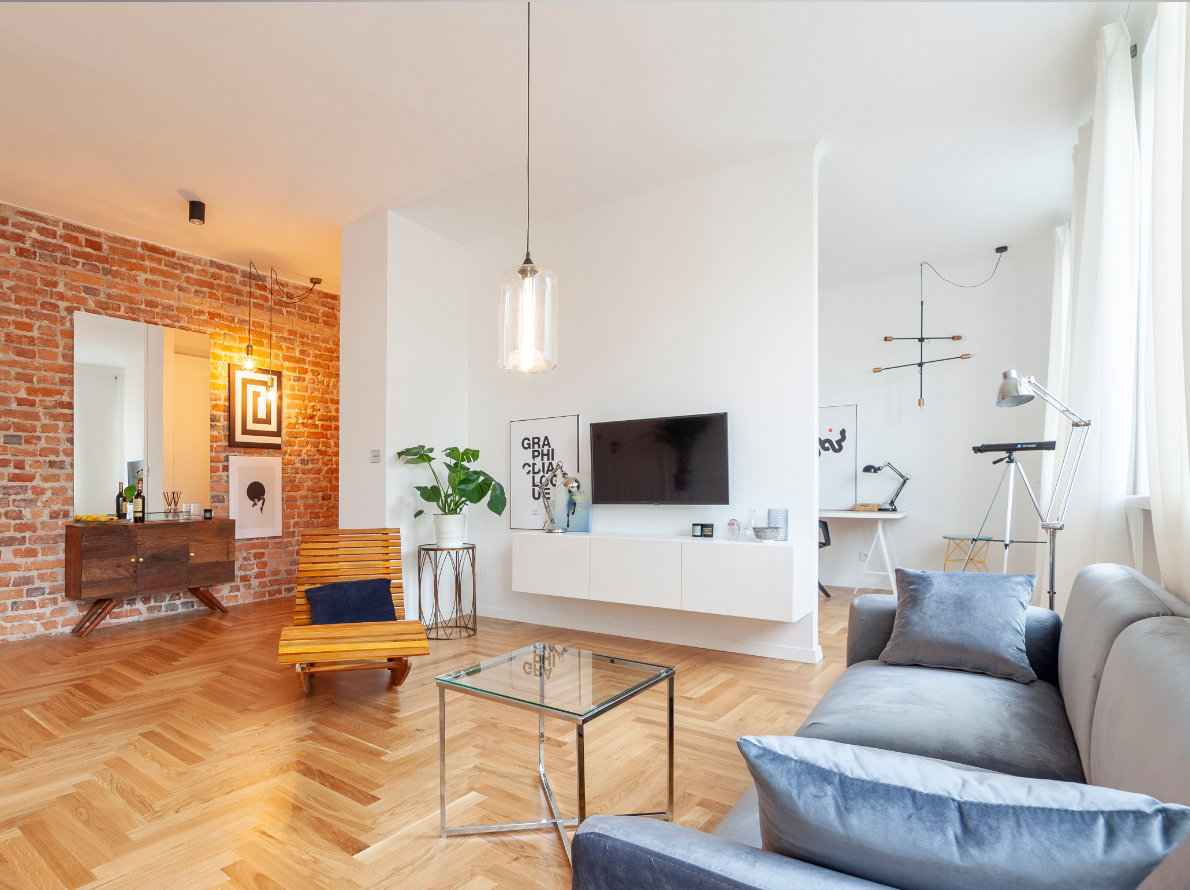 Since 2010, gathering experience and knowledge, we have become experts in the field of residential real estate and a recognizable brand on the real estate market in Warsaw and Krakow.
While carrying out our work, we always try to provide the most comprehensive service possible, and many times we go beyond the framework of standard real estate brokerage. We don't just stop with the recommendation and the draft contract. We remain at your disposal throughout the service process, offering help and proposing new solutions.
Over the years, we have faced most of the problems related to real estate. We know how we can help you and we are happy to share our knowledge.
We have developed ethical standards of operation, we constantly improve our qualifications and follow the dynamically changing market.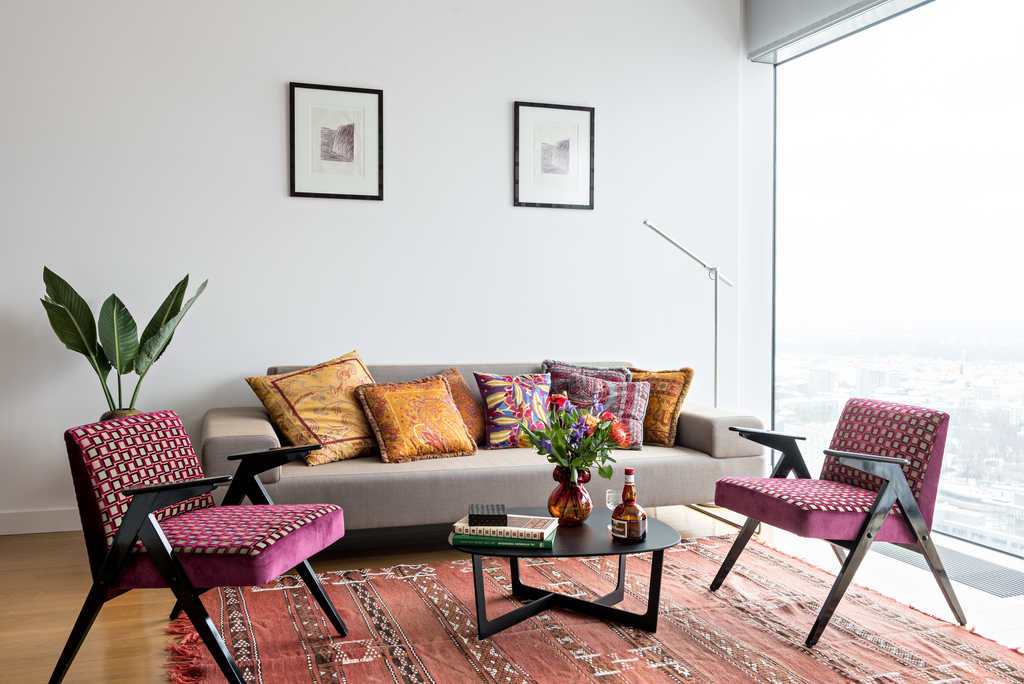 In our daily work, we always try to combine two basic elements that, in our opinion, are a requirement of our clients – excellent knowledge of the industry and communication at the highest level.
Clients are served by experienced Real Estate Advisors – we carry out the entire process of selling / buying real estate, we search for properties that will bring investors the best possible rate of return on investment. We rent out the purchased real estate so that each client generates profits by saving valuable time.
Three reasons
for choosing us
Foreigners constitute over 90% of our clients. That is why LOCO employs ex-pats as well as advisors with experience in international companies, having substantive preparation, but also having intercultural competencies – so necessary in relations with a foreign client.
While carrying out our work, we always try to provide the most comprehensive service possible, and many times we go beyond the framework of standard real estate brokerage. We don't just stop with the recommendation and the draft contract. We remain at your disposal throughout the service process, offering help and proposing new solutions.
While advising, we often go beyond the beaten path. Based on our experience, we are constantly looking for innovative and safe ways to solve our clients' problems. Individual clients, small and large Polish enterprises, and international corporations recommend us and praise us for our efficiency and effective actions. We are proud of it and we offer the same to you.
from which our clients came
to whom we found or helped sell an apartment or house by the end of 2021
in which we communicate with clients
we work in and around Warsaw and Krakow
Our Mission
We help our clients create new perspectives through the prism of real estate.
Regardless of the stage of life, they are in, we accompany them with brokerage services so they can make life changes.
Sometimes we bring smiles and make dreams come true, other times we are the support in difficult moments or we help to achieve investment goals.
However, we always create new values.
Our vision
For Real Estate Industry
We co-create high standards of real estate agency work. We participate in the change, build a positive and professional image of the advisor.
For Our Clients
We want to be a trusted partner and advisor to our clients. Only then we will be able to achieve profitable growth and occupy leading positions among real estate agencies in Poland.
For Our Associate
We want to create a friendly and stable workplace, built on diversity, but at the same time shared values and constant development.
Our values
Courage
in creating a better future
Quality
whatever we do, we do it well
Responsibility
we see and understand the impact our actions have on the individual and the environment
Diversity
just like between our advisers
Our customer opinions speak for themselves
We consider Loco an indispensable partner. Over the years whenever we have had people re-locate to our Warsaw Office from overseas, Loco have made the transition process seamless for them, organising everything quickly and easily, so minimising the stress of moving country. I cannot recommend them enough.
I have been cooperating with LOCO for about 4 years. The quality of service, professionalism in operation and the great knowledge of employees is a unique phenomenon on the real estate market. I highly recommend this company and wish them every success.
We would like to express our satisfaction with the high quality of agency services provided by LOCO Real Estate Agency, seated in Warsaw.
The basis of contacts with LOCO is reliability, professionalism, which are combined with personal commitment to cooperation and sensitivity to individual customer needs. We are always satisfied with the services provided in a timely manner and with due professional diligence.
At each stage, agency services were performed in a very professional manner. We are very impressed by the reliability, comprehensiveness and high quality of our services and we are pleased to recommend cooperation with LOCO Real Estate.
The best agency ever! Mr. Sylwester Rozgowski is a master! Highly recommended!
Ms. Katarzyna Zduńska is an extremely reliable and friendly person, which is important in conducting this kind of activity. She is a person who cares about the well-being of the Company, its proper functioning, development and PR. She is businesslike, precise, punctual. She reminds about payment deadlines via phone or e-mail. She won me over with her professionalism, I like her and appreciate her commitment to the work she does. We can envy that you have a co-worker like her.
Best regards – it is really worth investing in such people:)))
Jesteśmy bardzo zadowoleni, ze współpracy z Biurem Nieruchomości Loco Real Estate. Agentka, pani Marta Gawęda (specjalistka od klimatycznych kamienic) bardzo pomocna i zaangażowana na każdym etapie poszukiwań mieszkania. Świetny kontakt, dostępność i rzetelność oraz nieoceniona pomoc w negocjacjach. Serdecznie polecamy.
Chciałbym bardzo podziękować Panu Adamowi Rozmysłowskiemu za ponadprzeciętny profesjonalizm a także polecić usługi Pana Adama innym klientom. Pan Adam pomógł mi wynająć niedawno moje mieszkanie. Znalazł idealnego najemcę, szybko doprowadził sprawy do końca. Na każdym kroku informował mnie o postępach, czułem się bardzo bezpiecznie powierzając mu wynajem mieszkania. Dodam jeszcze, ze komunikacja z nim była zawsze szczera i niezwykle klarowna.
I am pretty happy with the service. Wiera helped me to solve all issues related to documentation, facilitated communications with the owner and various local facilities. She managed this deal while being partly on her vacation which is highly appreciated given the time sensitivity I had at the time. Recommended!
Serdecznie polecam Loco Real Estate. Bardzo profesjonalne i rzetelne, nasz wkład w cały proces wynajmu mieszkania był minimalny. Pedro zajął się wszystkim od wykonania profesjonalnych zdjęć, po weryfikację najemców. Cała dokumentacja była przygotowana klarownie i mogliśmy czuć się zaopiekowani i spokojni. Mieszkanie zostało wynajęte w przeciągu miesiąca. Dziękuję!
Polecam z całego serca, miło, szybko, profesjonalnie. Miałem przyjemność współpracować z Panią Natalią A. i nie zawiodłem się:)
Our Partners
We are proud that we earned their trust. You can be one of them, too!