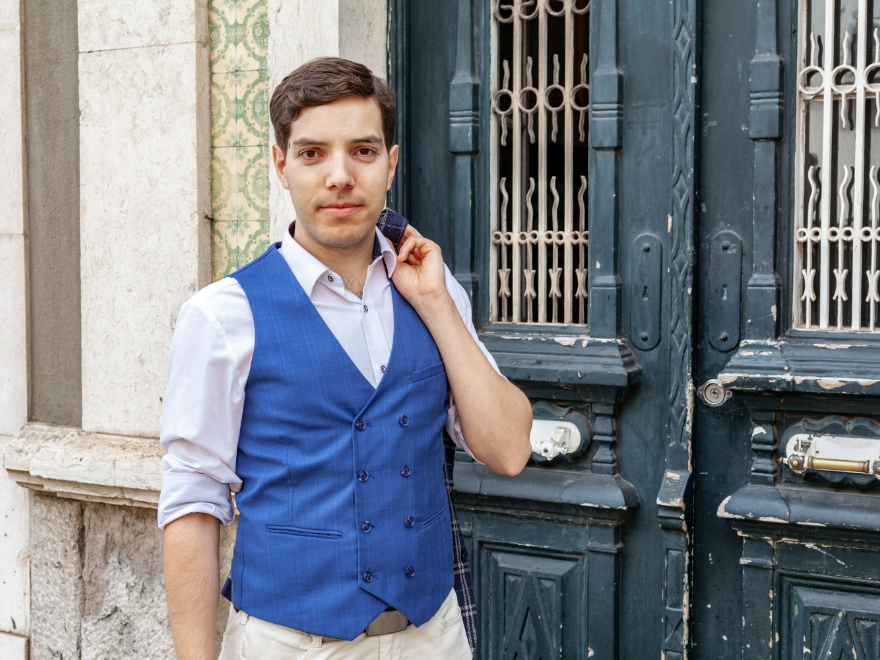 Tenants and buyers from around the world are looking in me for an adviser, not a keyholder
Pedro Barros is a world citizen, born in Portugal and permanently resident in Poland. He has lived in three different European countries – incl. in Finland – and is fluent in four languages. Experience with different cultures and his innate openness make him not only a real estate agent but a personal consultant in the process of finding your own four corners.
You are from Portugal, but you have lived in Poland for 10 years, what do you like in this country?
There is a lot to discover here. Nature is one of the greatest things. Mountains, lakes, forests, seaside beaches, all these lands are only a few hours' drives away from each other, intertwined with large agglomerations such as Kraków, Gdańsk, Wrocław or Poznań, they are simply interesting and worth exploring. Apart from that, of course, there is Warsaw, where I live – a city of international character, with many cultures, vibrant with life, has been advancing at an exponential rate, all this makes it a unique place! I feel good here.
When did the idea to become a real estate advisor arose in your head?
Investments are one of my interests. Before that, I worked in investment funds, but I had no direct contact with clients and I missed that. I was looking for an alternative. Real estate is an industry with enormous potential and prospects, and this applies to the entire world. Everywhere people need a place to live. Real estate is an important part of their lives, regardless of the stage of life, they are in. For many people, this is an area for investment, and here my strictly business experience meets my passion for working with people. As a real estate advisor, I have direct contact with clients and work in an industry that is closely related to investments.
What intrigued you the most about this industry and the work of a real estate broker?
I think human behavior has always been and will be intriguing, the interaction with the client is different each time. In addition to contact with the client, which is based on the ability to build relationships, trust, listening and many other competencies, responsibility is important. Responsibility for planning your work, responsibility for achieving goals, responsibility for customer satisfaction, responsibility for the rental or sales process, which, contrary to popular opinion, is complex and requires knowledge, skills in many areas, and effectiveness in action. So besides being a fascinating and multi-dimensional industry, I was intrigued by how to combine the freedom of the real estate broker profession with self-discipline and responsibility. In addition, new situations, acquaintances, and challenges always arise in the work of an intermediary. After 4 years of experience, I encounter surprising situations and this diversity is an additional advantage.
Have the ideas about the work of an intermediary met reality?
Honestly speaking, apart from wanting to combine my previous business experiences with a new industry, I didn't have very high expectations. Initially, my main concern was communicating in Polish. I have never used this language professionally. In the beginning, it was hard, but I devoted a lot of energy to learning, I assumed that I would work at LOCO Real Estate and I succeeded, Polish is no longer a problem for me, and I have been working at LOCO for 4 years! Now, thanks to the fact that I am a foreigner who knows the local realities and language, clients – especially tenants and buyers from outside Poland – look for an adviser in me, not a keyholder. It's nice because that's how I work and these are the foundations of LOCO Real Estate.
What surprised you the most? What's the biggest challenge?
The biggest challenge in being an intermediary is a deep understanding of what is important to the client and what values they have assimilated. There are no shortcuts when you work with people from different countries and cultures. I observe a completely different approach to the same situations, which is related to cultural differences. I can give you an example. I found an apartment, that met the client's expectations, and the transaction was finalized without negotiating the price. Neither party raised this topic, each accepted the top-down arrangements. After the fact, the tenant felt cheated by the landlord, because it turned out – to his surprise – that apartment prices in Poland are almost always negotiable. The tenant, who came from one of the Scandinavian countries, perceived this situation as dishonest. It was about different perspectives, not bad intentions. Thus, the profession of an intermediary requires exceptional attentiveness and customer orientation.
the profession of an intermediary requires exceptional attentiveness and customer orientation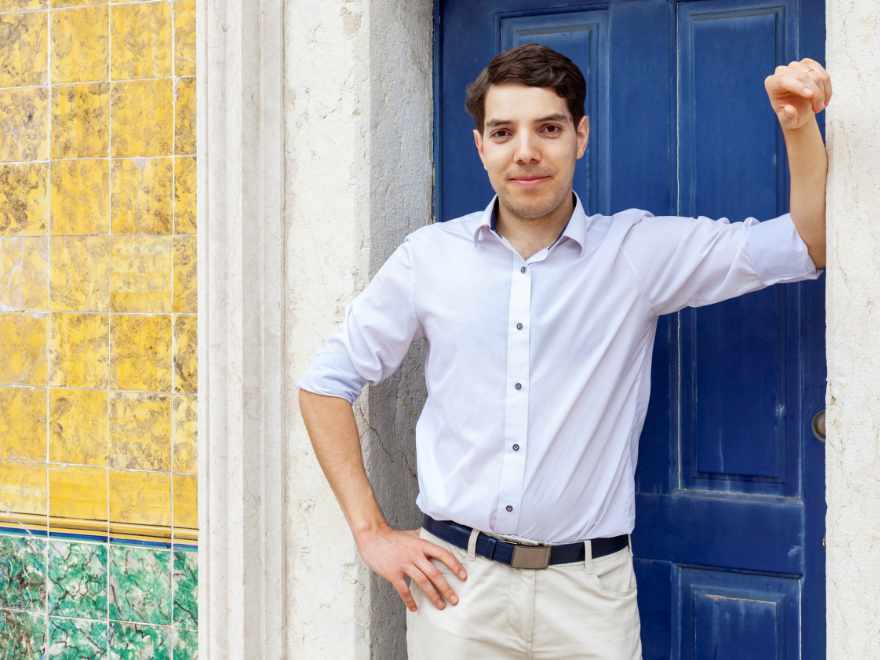 What do you think is a real estate broker's job, what qualities should have a good real estate broker?
The list of qualities is long because there is no room for accidents in effective mediation. A real estate advisor must undertake many completely different tasks daily. Starting from "cold conversations" with potential clients, regular database searches, through formal arrangements, preparation of legal documents, advice, specific mediation between the parties, transfer of the real estate, ending with providing support during the lease. Each of these processes requires many different qualifications, ranging from the translation of conversation to solid legal knowledge. Two extremely important skills are conflict mediation and time management. There is always a risk that a minor issue may become a bone of contention that could affect the final transaction. The intermediary's experience is invaluable, and an efficient adviser knows how to get ahead of the facts, or if the parties' opinions differ, he knows how to avoid the escalation of the problem. On the other hand, time management … is necessary, because in the maze of tasks you have to find the right rhythm. However, you must know that the Real Estate Advisor must be consistent, but also flexible, because the phone rings very often, and on the other side of the handset there is a person, their needs and expectations. So often the perfect plan needs to be rebuilt quickly.
Which parts of Warsaw inspire you the most, in which district do you like to work the most, and why?
I focus on the areas in which I would like to live myself and where I know foreigners will find themselves. My clients often want to live relatively close to the city center, but at the same time live in a quiet neighborhood. Moreover, there must be adequate infrastructure within walking distance. Often, clients are guided by the choice of a good school for children, so I know well the list of institutions worth recommending. Being stuck in traffic jams is a waste of time, so it is ideal if the company where the client works is within walking distance or it is also possible to reach it by public transport. Taking all this into account, I often work in Mokotów, Powiśle, and Wilanów. Powiśle is right next to the center, full of cozy corners and places for walks. On the other hand, in Mokotów you can find many restaurants with different cuisines, small and very atmospheric cafes, parks and sports facilities. The city center can also be reached within 20 minutes. I have my favorite subdivisions where I know foreigners will feel great!
Your favorite building/housing estate or investment? Why do you like working there?
When looking for a building, I always pay great attention not only to the building itself, but most of all I look at the area around it. Moving to a new home is always a big change in life, regardless of the reasons why we do it. Our daily routine changes, our neighbors, our commute, etc. But in the end, the goal is to improve the lifestyle we lead. Many of my clients require sports facilities, pubs and restaurants, parks, and other recreational activities within reach of their 'fingertips' close to their place of residence. Thus, Powiśle is one of my favorite areas with some interesting buildings. However, my favorite investment is the Patria Apartments – due to the great location between the Vistula River and Plac Trzech Krzyży, the patio inside the complex, and a relatively quiet neighborhood, even though it is an estate almost in the city center.
Your beloved places in Warsaw?
Warsaw differs depending on the seasons, it is a completely different city in summer and winter. Of course, although I have got used to the winter version, the summer version is my favorite. In winter, I would recommend places full of life to contrast with the weather so I would choose, for example, Hala Koszyki or Elektrownia Powiśle, I like to go there myself. In summer, however, life in Warsaw begins to bloom closer to the Vistula River. One of my favorite activities is rowing, but I know that people from outside Poland, following the urban style, get on their bikes and enjoy the charms of the Vistula boulevards, and on the beach, on the Prague side, they even organize a barbecue with a group of friends.
If you have to show the city to a new resident, who came to Warsaw from another country, what would you show them?
There are many interesting cultural and recreational places in Warsaw and its vicinity. The Warsaw Uprising Museum is a good starting point to understand the history of the city. The architectural contrast between modern buildings and old tenement houses creates a specific atmosphere. The list would also include the Wilanów Palace and its garden. A walk in the Łazienki Park and, of course, the Palace of Culture and Science. Instead of going up there on the ruff top, I always recommend going for a drink at the Panorama Sky Bar at the top of the Marriott hotel: the view is similar and if you want to take a photo from above, you can capture the Palace of Culture from the bar (it's an iconic monument of Warsaw). And the whole afternoon walk, including the Vistula Boulevard, Krakowskie Przedmieście, the Old Town, and ending with an evening show in the Multimedia Fountain Park!
Why do clients like working with you?
It's hard for me to say this about myself, but maybe a bit of Portuguese madness, to which obligates me too the name LOCO Real, it's a bit helpful. I can relate to the many problems they have to go through when they move to a whole new city and environment. This makes it easier for me to understand what their real needs are and I can forecast some of them. Additionally, I speak several languages – Portuguese, English, Spanish and Polish – so I can speak to my clients in their native language and this always builds trust and makes them feel so much more comfortable throughout the process. Finally, such a well-initiated relationship comes down to my commitment, professionalism, and, above all, finding the right accommodation. As soon as I see that the client is seriously interested in a specific type of property, I will try to find the perfect place for him.