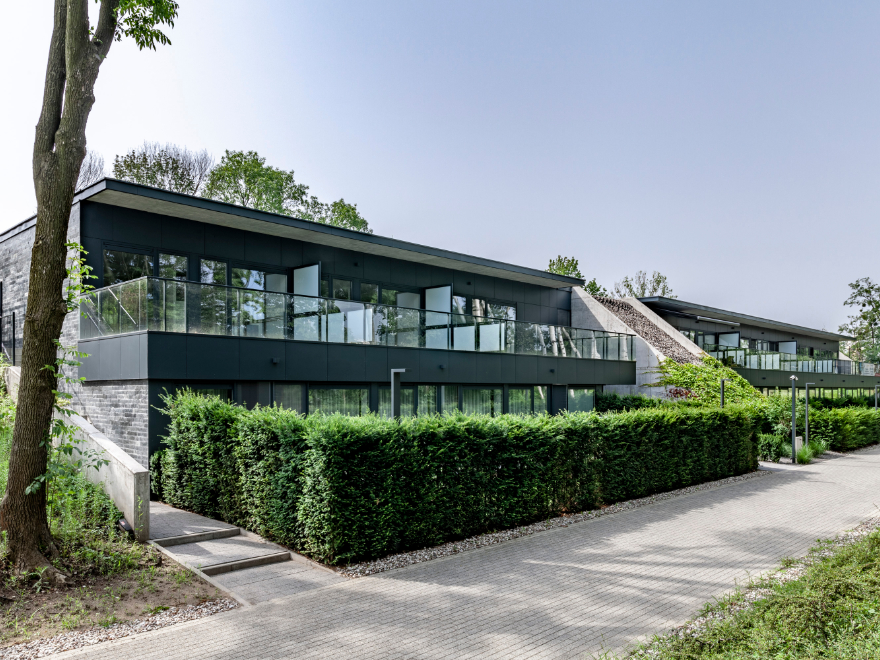 Fort Cze – an extremely private and prestigious place in Warsaw
Location: Warsaw, Mokotów, ul. Fort Piłsudskiego 1
Distance to the center: 17 minutes (6 km)
Realization: MYONI GROUP
Architect: Szaroszyk & Rycerski Architekci
Year of commissioning: 2018
Fort Cze is a housing estate located in Warsaw's Mokotów, in the 18th century Cze Czerniaków Legiony Piłsudskiego Fort at Idzikowskiego Street.
After two years of sappers working, the removal of tens of thousands of bombs and grenades, the area was adapted for the development of a hotel and guesthouse complex, and thanks to these works and investments, a fabulous "city-garden" was created.
The 10 hectares area surrounded by a moat, can be reached by driving over a historic bridge. Apartment buildings, with areas of 30 to 180 m2, perfectly integrated into the greenery are an ideal place for people who value privacy, security, and closeness to nature.
The heart of the estate is the historic and beautifully restored Koszary (2 buildings, including 28 premises), where residents have access to prestigious offices, restaurants, and service points, and the residents also have access to a sports and recreation infrastructure, a playground for children and retail outlets.