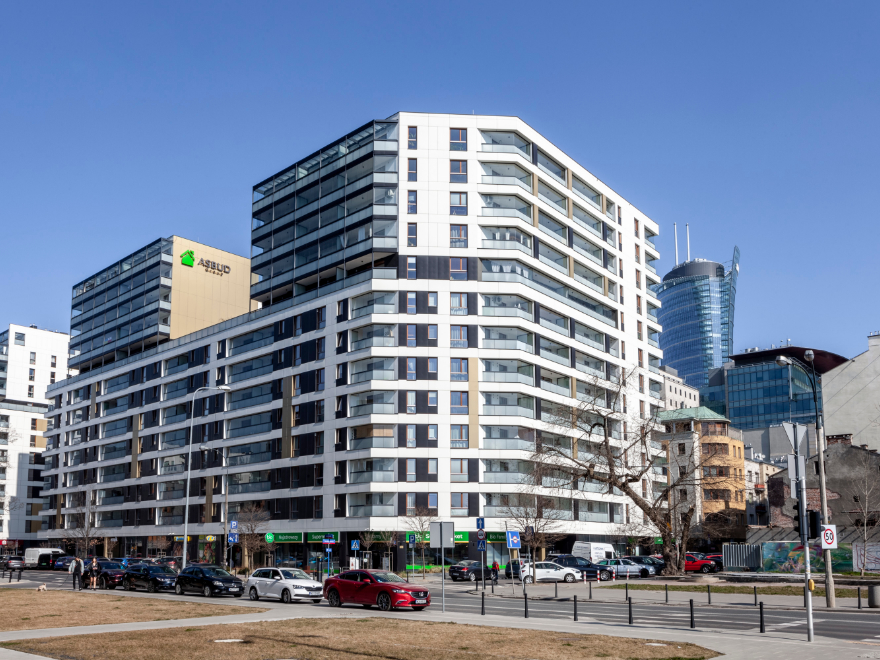 METROPOINT – INNOVATION AND HARMONY IN WARSAW'S WOLA DISTRICT
Location: Warsaw – Wola, ul. Karolkowa/Hrubieszowska
Investor: Asbud Group
Architecture: FS&P Arcus
Realization: 2019
Brought to life by the Asbud Group,a company developing investments in Polish real estate market for over 20 years now. Projects such as Grzybowska 85, Ustronie Wislane, Young Żoliborz, Głębocka 98 or Konstancin Residence are among their most significant initiatives. Metropoint is one of their youngest creations being handed in merely in 2019. The investment consisted of two modern 12-floor buildings (North and South) includes both functional studios and spacious 5 bedroom apartments in areas sizes ranging from 33 to 129 m2.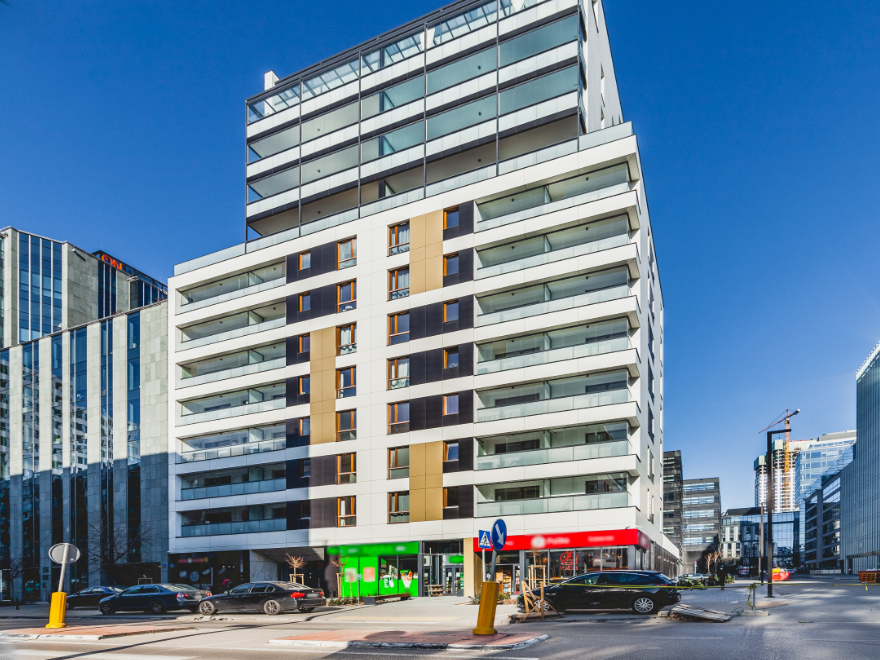 Although carefully designed, luxurious apartments for sale are not the only thing distinguishing the investment. Covered in greenery, stylishly arranged terraces and a representative lobby are undeniably impressive initiative for the development of the common space. Various gardens and terraces are made to shelter Metropoints residents from the turmoil of the vibrant city, which they can admire from behind their wooden, panoramic windows being a perfect example of the highest comfort, quality and attention to details promised by Asbud Group.
The investment located on Karolkowa street, being only 2 minutes from the major transportation hub – Rondo Daszyńskiego, is placed in one of the fastest growing areas of the city, Warsaw's Wola district. There are numerous retail and service companies, stores, schools and clinics in the area while the closeness of an excellent public transportation points and newly built business "city" causes the major share of residents to forget about a morning traffic and spend more of their precious time with their loved ones.
The perfect harmony between the vibrance of the big city life and intimate family-like community seems to be fully achievable thanks to the creativeness and constructiveness of its creator. Our real estate agency will gladly provide you all the details about this exceptional investment and the apartments for sale or for rent within its doors.
Sources:
https://investmap.pl/artykul/artykuly,warszawa-nowa-inwestycja-mieszkaniowa-na-warszawskiej-woli,123251