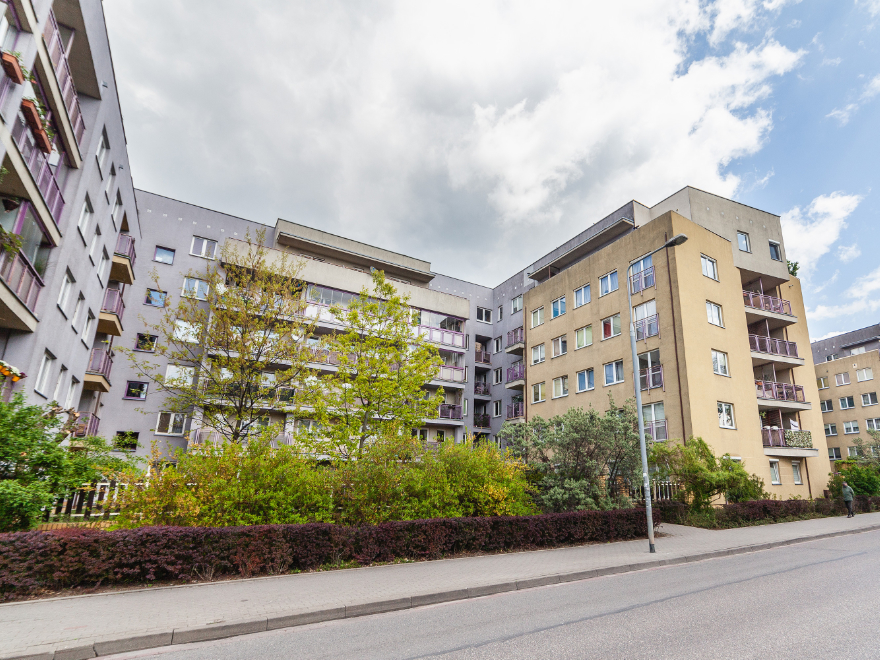 The Forest housing estate
Location: Warsaw – Obrońców Tobruku, Fort Bema
Access to the city centre: 20-25 minutes
Realization: 2008
Osiedle Leśne is a complex of medium-high residential buildings located at Obrońców Tobruku Street in the immediate vicinity of Fort Bema – a beautiful park with fort ruins.
The construction was completed in 2009. Apartments in the Forest housing estate are one of the pearls on the Warsaw map of residential buildings. The buildings are finished to a high standard, some of them have huge terraces or gardens that border the park, thanks to which residents can feel at home next to the forest. The buildings have from 4 to 6 floors, in each garage on underground floors. The estate has many small shops and service outlets, such as a vet, beauty studio, and pharmacy.
In the immediate vicinity of the estate there is a bus stop, from which it takes about 30 minutes to reach the very center by transport. By car, this time is reduced to 20 minutes. Due to the large number of schools and kindergartens, this is a great location for families with children. The green surroundings are conducive to family picnics and cycling trips. At a distance of about 1km there is Bemowo Shopping Center with a cinema and go-kart track.
Sources: https://www.urbanity.pl/mazowieckie/warszawa/ulica/obroncow-tobruku,674